IEP Cover Sheet
You must complete this cover sheet every time you finalize an IEP & send to Janet.
IEP Checklists & IEP Compliance Areas
CHECK those IEPs for these important components!
Mika's Requisition Form
YOU MUST complete Req Forms on the designated computer in your building in order to purchase materials/supplies through Mika.
Be sure to completely fill out the Req Form and scan it to Janet.

Shipping must be indicated by the amount or Free (no $0.00).

Cut off dates occur in early Dec. and April.

We do not order items over the Summer.

Items need to ship to your building or home school.

You will be sent the "Blue Copy." When your materials come in, check them in & send Blue Copy (Signed by you) to Janet along with a Packing Slip if one is available.
ESY Summer 2018
ESY services will run for 15 days in the 2018 summer. The class meets for 2 1/2 hours per day. The Dates are:
June 11-15, 18-22, 25-29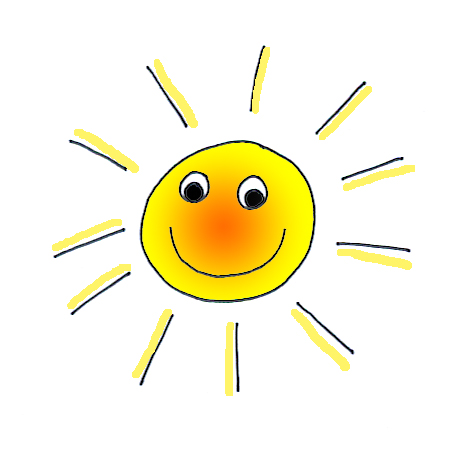 Non-Public School Staff
Attached are the documentation forms that are needed for Non-Public School Staff
We will be sharing a Google Doc that is a MUST for all staff working in the Non-Public schools. We must document our time spend on Non-Pubs.

***TORs must document Time spent working on Non-Pubs in the Google Sheet - this will be emailed to you.

**Reminder all IEPs must be written as if the student attends our School - LRE 50, Services direct.
ISPs - include attends Non-Pub, LRE 56 Parentally Placed in a Private School, Consult or reduced direct services.
We are there to offer an IEP at all Non-Pub Case Conferences.

Use standard forms for collecting the information you need for Progress Reports, Initials, or Annual Conferences.
iPad App Information
I can still purchase Apps if you need them. I can NOT purchase in-app games.
You need to email Mika the Name of the app, Cost, & company that makes the App.

I will then e-mail you back CODES for each App.


You will have to type in each code on 1 of your ipads to download them.
Then you can go into all your other IPads & in the cloud you will just click on each App to download it to your devices & you won't need a code for those.
1. Go to your App Store, scroll down to the bottom & click on REDEEM,
4. Your app should download & it will give you the option to do more codes.
Change of Placement - BEST & SOAR
The following must be implemented prior to recommending a change to BEST/SOAR.
Be sure to contact Mika or MaryKate if you are struggling with a student in the current Gen Ed placement.
High School Diploma - HB 1194
HEA 1194 requires that, during the annual case review held when a student with a disability is in the eighth grade, the student's case conference committee (CCC) discuss the types of diplomas available; the course requirements for each type of diploma; and employment and career options for the student and the type of academic, technical, and vocational preparation necessary to achieve the employment or career. The student's individualized education program (IEP) must include the type of diploma the student will seek and the courses that allow the student to progress toward the diploma in a timely manner.

Beginning in the ninth grade, the student's teacher of record (TOR) shall communicate with the parent at least once each grading period concerning the student's progress toward the selected diploma. At the request of the parent, the TOR must meet with the parent in a timely manner to discuss the student's progress.

HEA 1194 adds that the transition IEP specify the type of diploma and the courses the student is required to take to earn the diploma. Beginning in the ninth grade, the student's TOR must communicate with the parent on the student's progress toward the diploma at least once each grading period.


Transition IEP Reminders
Attached is the Guidance Document for completing Transition IEPs/Assessments so we are in compliance on Indicator 13.
Annual Parent Letter/Survey
Attached is the Annual Case Conference Parent Survey Letter.
Remember to offer to have Parents complete the online survey after every Annual CC. If they want they can also take the attached letter at home to complete on their own.
Please send a copy of the Letter with IEPs/Parent Rights whenever Parents choose not to attend the CC.
Indiana Resource Network
The Indiana Resource Network (IRN) is made possible by the Indiana Department of Education's (IDOE) special education grants. It is comprised of centers that provide targeted, comprehensive support to schools across the state to improve teaching and learning.

Website Link:
http://www.doe.in.gov/specialed/indiana-resource-network

ELL Referrals
Attached is a document with 3 Phases for our English Language Learners as they are being considered for Special Education Testing. This will be a part of the RTI process.
This checklist is mainly for our Specific Learning Disability/Academic only concerns. This document needs to be uploaded in IEP so we can document our data on trying interventions for our EL students.
If there is a concern of Autism, Hearing, Vision, Cognitive - Moderate/Severe, Emotional Disability, then we wouldn't necessarily have to follow the 1 year rule.
Grading Practices - Diploma Track Students
Attached is a document on
Diploma Track
& Grading practices for all special education students. All of our Diploma Track students should have a report card with Letter grades, like all other students - NO pass/fail. We might have a few exceptions (student has been homebound/incarcerated for a lengthy period of time). Let me know if you have any concerns when it comes to a specific situation.
Summer 2016 PD Information
Attached are the Power Point presentations from Special Education Summer 2016 Professional Development Sessions.
Sample IEP
Attached is a Sample IEP from the IEP Resource Center. It was used at our Summer Writing Compliant IEPs Training.